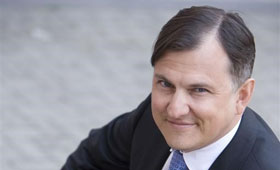 Ask our legal expert!
Gencs Valters
Claim your FREE copy
Doing Business Guide in the Baltics.
Divorce in Estonia
In Estonia the divorce can be retrieved in three different places: in Vital Statistics Office, in Notary's office and in court.
In Notary's office and Vital Statistics office divorce can be retrieved in the case of common agreement of spouses. This means that both of the spouses have agreed about the divorce. In Vital Statistics office and in Notary's office the process is only granting the divorce.
In the court the divorce will be handled in the request of other spouse, but the other spouse is not agreed for divorce, or the conditions are not agreed. In the court, the court must make clear that the continuation of that marriage is impossible.
The divorce can also be procedure
Estonian Code of Civil Procedure:
If at least on of the spouse is a citizen of Republic of Estonia or was at the time of wedding
Both spouses are residing in Estonia
One of the spouses is a resident of Republic of Estonia, exception is if the decision is recognized by any country whose citizens the spouses are.
In the abovementioned cases the distinction between Notary Office/Vital Statistics office and court is also applicable.
For International divorces, the divorce is recognized in Estonia, if the decision is based on International Agreement, that Estonia is a party. Example of this kind of International Agreement can be the Hague Convention on the Recognition of Divorces and Legal Separations. If there is no International Agreement, the City Court of Tallinn must recognize the separation.