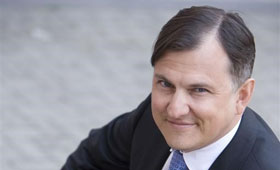 Ask our legal expert!
Gencs Valters
Claim your FREE copy
Doing Business Guide in the Baltics.
Immigration and residency in Latvia, Lithuania and Estonia 2012
Baltic country
Latvia
Lithuania
Estonia
Immigration salary requirements

1.Employee salary net : 633.18
Sum payable for employer : 786.06
2. Board member net salary : 1266.36
Sum payable for employer: 1571.77
232
Minimal salary is 290 before taxes/month. Minimum wage of migrant workers is 1073 before taxes/month

For legal income:
14 572 EUR for the previous 6months
For undertaking business:
The following investments are required before the application:
63 900 EUR in case of a company
15 950 EUR in case of a sole proprietor


Time of permit

5 years (for Head of representative office - 4 years; for Employee - on Agreement duration (max 5 years)
1 year (permanent residence permit – 5 years)


2 years for employment or on the basis of legal income.
5 years for undertaking business
Prolongation requirements

Permanent residence permit: after 5 years staying in Latvia. For receiving of the permanent residence permit, the person can be outside Latvia without interruption less than 6 months within 1 year period or less than 1 year in total.
Permanent residence permit: after 5 years residing in Lithuania uninterruptedly.
Permanent residence permit: after 5 years of permanent staying in Estonia. Permanent stay in Estonia includes temporary absence from Estonia, if such absence does not exceed 6 consecutive months and a total of 10 months during five years.
download here