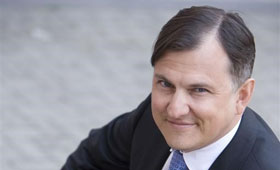 Ask our legal expert!
Gencs Valters
Claim your FREE copy
Doing Business Guide in the Baltics.
Administrative organization, Taxable persons, Non-profit organizations and Trustees, liquidators, receivers and examiners in Latvia
Administrative organization
The management of VAT is placed in the State Revenue Service (Valsts ieņēmumu dienests), which is also responsible for the management of other taxes, including personal and corporate income tax, natural resources tax, etc. VAT on imported goods is administrated by the Customs and Excise Service of the State Revenue Service. The management of VAT is coordinated by the Ministry of Finance.
2. Taxable persons
Taxable persons are natural and legal persons, partnerships, VAT representatives and groups of persons connected by contract or agreement (including partnerships) or their representatives who carry on an economic activity, and are registered for VAT. Persons are not obliged to register if the total taxable value of goods and services supplied by them in the preceding 12-month period does not exceed LVL 35,000. Once that amount is exceeded, they must register till 15th date of the month following the taxation period when the threshold is exceeded.
An economic activity is any regular activity for consideration, which is not payment for employment by an employer, or other consideration to an employee, from which mandatory state social security payments and personal income tax are calculated.
Non-profit organizations
According to the legal definition, VAT must be charged on the supply of goods and services effected within Latvia for consideration. The intention to realize profits is not necessary.
Trustees, liquidators, receivers and examiners
In case of bankruptcy, the court appoints a receiver or a trustee. This does not influence the status of the taxable person. Only the competence to manage and control the business is shifted to the receiver or trustee.