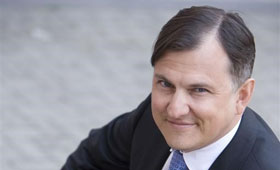 Ask our legal expert!
Gencs Valters
Claim your FREE copy
Doing Business Guide in the Baltics.
We are pleased to announce that Gencs Valters Law Firm is a winner for the IAIR LEGAL AWARDS 3rd annual edition in categorie - Excellence in Legal Practice / Latvia
Entries are recommended by IAIR Awards community and business and financial journalists through annual surveys.
IAIR Award annual surveys provide a qualitative and quantitative review of the best firms in global finance and global economy, by region and by areas of services. Shortlisted are selected by votes casted by industrial peers through annual surveys.

The judging process will begin by running a qualitative and quantitative screen over all shortlisted. Judges will debate to decide a winner using also their qualitative expertise and all documents submitted by entries.
IAIR (International Alternative Investment Review) is one of the fast growing alternative investment magazines worldwide and the first, according to Alexa – Amazon, for international ranking and number of readers. In fact, IAIR has recently surpassed international and well known magazines like Euromoney, Institutional Investor, Reuters Hedgeworld, Financial Time Wealth Monitor. You can see more about the ranking at http://www.iaireview.org/top-ranking/
International Alternative Investment Review (I.A.I. Review) delivers news you won't read anywhere else about events in the business and financial community worldwide and the best ideas and themes in the alternative assets sector.
I.A.I Review focuses on the fastest growing segments within this dynamic sector, including family office, private equity, hedge funds, philanthropy and property.
The readership includes:
- Hedge fund managers
- Fund of fund operators
- High net worth individuals
- Private bankers
- Law firm
- Head of family offices
- Trustee
- Investment directors