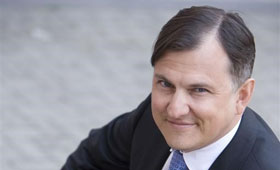 Ask our legal expert!
Gencs Valters
Claim your FREE copy
Doing Business Guide in the Baltics.
General: Treaties
How many income tax treaties are currently in force in Estonia's jurisdiction?
There are currently 47 income tax treaties in force in Estonia. These are made between; Albania, Armenia, Azerbaijan, Austria, Belarus, Belgium, Canada, China, Croatia, Czech Republic, Denmark, Finland, France, Georgia, Germany, Greece, Iceland, Ireland, Isle of Man, Israel, Italy, Jersey, Kazakhstan, Korea, Latvia, Lithuania, Luxembourg, Macedonia, Malta, Moldova, The Netherlands, Norway, Poland, Portugal, Romania, Serbia, Singapore, Slovakia, Slovenia, Spain, Sweden, Switzerland, Turkey, Ukraine, United Arab Emirates, The United Kingdom and The United States
Do they generally follow the OECD or another model?
Estonian income tax treaties generally follow the OECD model convention.
Do treaties have to be incorporated into domestic law before they take effect?
Estonia follows the dualist system, in which treaties have to be incorporated into domestic law, before taking effect.
Do they generally incorporate anti-treaty shopping rules (or "limitation of benefits" articles)?
Estonia does not incorporate anti-treaty shopping rules.
Are treaties overridden by any rules of domestic law (whether existing when the treaty takes effect or introduced subsequently)?
According to the Estonian Constitution, the State shall not enter in to international treaties, which are not in accordance with the Constitution. If laws or other legislation are not in accordance with the Treaty, the Treaty provisions will prevail.
Transaction Taxes in Estonia
Are there any documentary taxes in Estonia's jurisdiction?
Documentary taxes do exist in Estonia and are for example, in form of state and notary fees.
Do Estonia have Value Added Tax (or a similar tax)?
Yes, Estonia does charge VAT. Rates vary from 20%, 9%, 0%. The general rate is 20% and rates 9% and 0% apply to certain exceptions laid down in the VAT act.
Is VAT (or any similar tax) charged on all transactions or are there any relevant exclusions?
VAT is excluded in supply of certain goods or services of a social nature, or otherwise specified by the VAT act.
Is it always fully recoverable by all businesses? If not, what are the relevant restrictions?
VAT is recoverable; in order to recover VAT entity should be registered. However some cases foreign legal entities that are not permanently established in Estonia can recover VAT as well.
Are there any other transaction taxes?
In Estonia there are also gambling tax, excise duties and heavy goods vehicle tax. Export and import may face custom duties.
Cross-border Payments
Would there be any withholding tax in Estonia on royalties paid by a local company to a non-resident?
In such a situation the tax rate in Estonia is 10%.
The Union law may apply in cases where companies meet the requirements of the Council Directive 2003/49/EC ´´concerning the common system of taxation applicable to interest and royalty payments made between associated companies of different Member States.´´ However exemption is not to be applied to parts of the royalty that exceed the value of similar transactions carried out between unrelated persons.
Would there be any withholding tax on interest paid by a local company to a non-resident?
Income tax is withheld from interest payments subject to income tax paid to a non-resident or to a resident natural person. Income tax is charged on interest received by a non-resident from the Republic of Estonia, a local government or a resident, or from a non-resident through or on account of its permanent establishment in Estonia, if it significantly exceeds the amount of interest payable on the similar debt obligation under the market conditions during the period when the debt obligation and payment of the interest occurred. In that case, income tax is charged on the difference between the interest received and the interest payable according to market conditions on the similar debt obligations.
Is any withholding tax imposed on dividends paid by a locally resident company to a non-resident?
The resident company has to pay tax rate of 21/79 of the amounts distributed. No additional income tax is withheld from profits paid to a non-resident legal person.
Does Estonia have transfer pricing rules?
Yes, transfer pricing rules do exist in Estonia and it is based on the arm's length principle. The regulation in itself corresponds to the principles set out the OECD Guidelines.
With arm's length principle is meant that the prices charged between related parties are equivalent to those that would have been charged between non-associated independent persons in the same circumstances.
Currently the regulation associates persons if they have common economic interest or other one has a dominant influence over the other which aims to minimize the use of transfer pricing schemes between related persons. In such a case withholding will be set following way;
a. tax on income which the taxpayer would have obtained, or
b. the expense which is would have been if the transaction would have been set forth as non-associated independent persons would
Methods used in transfer pricing in Estonia are: comparable un-controlled price, resale price, cost plus, profit split, and transaction net margin. Best method rule is applied for the selecting the relevant transfer pricing method.
Tax on Business Operations
What is the headline rate of tax on corporate profits?
There is no systematic monthly corporate tax in Estonia. Instead a resident company shall pay income tax on profits distributed as dividends or any other profit distributions in monetary or non-monetary form upon their payment. They are currently taxed by a rate of 21/79.
With regard to the distribution the income tax is not charged on profit distributed by the way of a bonus issue.
Furthermore there are several exception situations where taxation on the corporate level is applied. In accordance with Estonian legislation such corporate income tax can be imposed on the resident legal person or a non-resident legal person that has a registered permanent establishment in Estonia. A legal person is considered a resident if it is established in accordance with Estonian law.
When is that tax generally payable?
Non-Resident Legal Person and Natural Person who derive taxable income are taxable every calendar year where as companies are taxed on their profits every 10th day of the month.
What is the tax base for that tax (profits pursuant to commercial accounts subject to adjustments; other tax base)?
Since there is no corporate income tax on profits upon generation, the tax is imposed to the profits when they are distributed, in the current tax period and additionally to taxable gifts, donations and to representation costs, expenses and payments which are not related to the business.
Payments made upon reduction of share capital or contribution, redemption of shares or liquidation of a legal person shall be taxed pursuant to the procedure of taxation of gains from transfer of property. The payments may be considered dividends if the value of transaction conducted between a resident legal person and a non-resident or natural person associated with the resident legal person differs from the value of similar transactions conducted between non-associated persons. In such case a tax administrator may, determining the income tax, apply value of transactions applied by non-associated independent persons under similar conditions.
An employer that is a resident legal person or a non-resident legal person having a permanent establishment has to pay income tax on fringe benefits granted to its employees. Fringe benefits may include goods, services, and different forms of remuneration and monetary benefits which are given in connection to employment service or contractual relationship, membership in the management. In order to draw a line it is important notice that fringe benefits do not include cash payments regarded as salary, wages, supplementary remuneration and payments, remuneration of a management as well as payments for goods or services.
Resident legal person shall also pay income tax on all gifts and donations which have not been taxed under fringed benefits or have not been subject to withholding tax. Regarding those incomes there is a list of non-profit associations and foundations approved by the Government as well as a number of religious associations, hospitals, cultural, scientific, and educational, sports, law enforcement and social welfare institution which have been granted a tax relief.
Resident legal person may be subjected to taxation of expenses not related to business. In accordance with the Estonian legislation following expenses can are classified as not being related to business:
Fines and penalty payments imposed on the basis of law;The cost of property seized from the taxpayer;Payments related to environmental issues;Gratuities and bribes;Entrance and membership fees, payments for services and obligations not related to business;Representation costs.
Furthermore a number of payments including acquisitions of property, securities, payment of a fine for delay or a contractual penalty or granting a loan may be considered as payments not related to business and subjected to income taxation, especially if connected to law tax rate territories.
A permanent establishment of a non-resident legal person that is registered in Estonia shall be charged with income tax. All fringe benefits, gifts, donations and costs of entertaining guests granted by a non-resident to its employees or members of the management shall be taxed regardless of whether the recipient is a resident or non-resident.
The income tax is also imposed on the cost of property taken out of a permanent establishment, exceeding the total amount of the cost of property of the permanent establishment located in Estonia, payments made through or on account of a permanent establishment to the head office or any third party and remittance of goods for which no return compensation of any value is received.
Yet the distribution in question may be tax-free if the receiver owns at least 10% of the shares, stocks or votes of the distributing permanent establishment situated in contract state unless it is considered a low tax rate territory
If it otherwise differs from the profit shown in commercial accounts, what are the main other differences?
Corporate income tax does not take in account profits shown in commercial accounts, because upon generation profits are exempt from tax.
Are there any tax grouping rules? Do these allow for relief in your jurisdiction for losses of overseas subsidiaries?
There are no tax grouping rules in force in Estonia
Is tax imposed at a different rate upon distributed, as opposed to retained, profits?
Estonia stands out from the other Baltic States in the matter of retained profits, since they are not taxed in Estonia. The current corporate income tax is 21/79 on the amount of distributed profits.
What other national taxes (excluding those dealt with in "Transaction Taxes", above) are there - e.g. property taxes, etc.?
Estonian law poses customs duty, excise duties, and also social, land, gambling and heavy goods vehicle tax in addition to those taxes mentioned in the section of transactional taxes.
Are there any local taxes not dealt with in answers to other questions?
Yes, there are local taxes in Estonia and they appear in form of boat tax, advertisement tax, road and street closure tax, motor vehicle tax, animal tax, entertainment tax and parking charges.