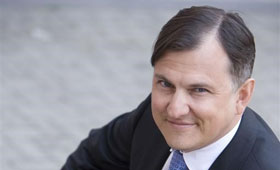 Ask our legal expert!
Gencs Valters
Claim your FREE copy
Doing Business Guide in the Baltics.
Changes in the Estonian Corporate Law: Regulation concerning private limited companies simplified
On the 11th of February the Parliament of Estonia adopted new amendments to the Commercial Code. These changes will be enforced starting from 1st of July 2015. With these amendments the regulation concerning private limited companies has been simplified and made more entrepreneurial friendly and flexible.
Share classes
Starting from 1st of July 2015 it will be possible to issue different class shares as like public limited company. The shareholders of a private limited company can agree to have different class shares e.g. rights attaching to shares may be different in the case of distribution of profit according to the articles of association as well as difference in voting rights and in the event of division of remaining assets upon liquidation of the company.
Convertible bonds
Also if prescribed in the articles of association, a private limited company may issue, for a conditional increase of the share capital, bonds by a resolution of the shareholders, the holders of which have the right to convert their bonds to shares (convertible bond).
Share capital increase
If prescribed in the articles of association a private limited company's management or supervisory board can adopt resolution to increase the share capital of the company, instead of the decision made by the shareholders. This amendment gives management board and supervisory board more flexibility when managing the company.
Electronical voting
With this amendment a supervisory board member can participate at a supervisory board meeting via electronic channels, without being physically present at the meeting, thus providing opportunity to take part at every meeting and voting.
Kati Kruut, attorney at law of the Gencs Valters Law Firm in Tallinn.
Practising in fields of Corporate Law in Latvia, Lithuania, Estonia.
T: +372 61 91 000
F: +372 61 91 007