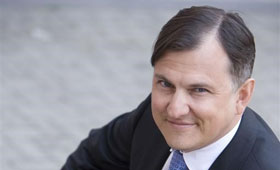 Ask our legal expert!
Gencs Valters
Claim your FREE copy
Doing Business Guide in the Baltics.
Hiring the employee in Estonia
Part three

Types Of Agreement
Employment contracts may be: non-term; fixed-term, temporary, seasonal; on additional work, secondary job; with home workers; on the supply of servicesand other. As a rule, an employment contract is concluded for an indefiniteperiod of time (non term).

Secrecy/Confidentiality
According to the Law of Obligations Act, employers may determine which information employees are obligated to keep as a production or business secrets. Employers and employees may agree on a contractual penalty for a breach ofthe duty to maintain confidentiality and the provisions of compensation fordamage caused by a breach of the duty to maintain confidentiality to the extent not covered by a contractual penalty.

Ownership of Inventions/Other Intellectual Property (IP) Rights
In the absence of any contractual terms, there are statutory provisions which will apply to determine ownership of IP rights. Hiring Non-Nationals EU citizens have the right to stay in Estonia provided that they have valid travel documents or an identity card for up to three months. In order to obtain the right of temporary residence, an EU citizen must contact the local governmen tauthority and register his/her residence within three months from the date of entering Estonia. The right of temporary residence is granted for a period of five years. A residence permit for non-EU citizens is issued only if the wages of the foreigner ensure his/her subsistence in Estonia. An employer must pay the foreigner a salary which is at least equal to the product of the recent average yearly wages in Estonia published by the Statistical Office of Estonia and the coefficient 1,24.

Hiring Specified Categories Of Individuals
There are restrictions on who can be employed to carry out certain hazardous activities and restrictions on the types of work that vulnerable groups (e.g. childrenor pregnant women) can be required to undertake.

Outsourcing And/Or Sub-Contracting
Changes of the owner of an enterprise, establishment or organisation,the subordination, founder or name thereof, any merger by forming a new enterprise, establishment or organisation, division by forming new enterprises, establishments or organisations, division by acquisition or merger by acquisitionmay not be a legitimate reason to terminate employment relations.
If you wish our assistance regarding the employment law in Latvia, Lithuania and Estonia, please contact our English speaking attorneys at law at info@gencs.eu