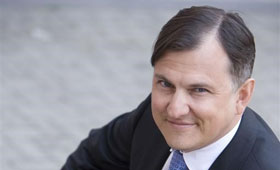 Ask our legal expert!
Gencs Valters
Claim your FREE copy
Doing Business Guide in the Baltics.
Company name requirements in Lithuania
If one is planning to start a company and business in Lithuania, they should be aware of the company name requirements in the country. Please be informed on requirements on company names valid in Lithuania as from 2013 April 11th.
General rules and prohibitions:
Words in company name should be according to Lithuanian grammar rules (endings apply)
Latin words permitted
Artificial names permitted (subject to LT grammar rules, so you if intended company name is VIK then it with ending it would be VIKAS )
Symbols and numbers are not allowed except for ("name.lt" . trademarks, parent company names)
Foreign name can be used if there is a registered trademark and you have trademark owner permission.
Foreign name of parent company can be used if establisher of LT company is parent company, or in case foreign company branch is established.
Company names should not be identical to EUIPO (European Union Intellectual Property Office) or WIPO registered trademark. Doubtful names should be registered in advance, that includes language commission review and approval.
To find out more about company name requirements in Lithuania, please contact our attorneys at law at info@gencs.eu.
T: +370 52 61 1000
F: +370 52 61 1100