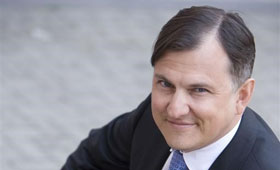 Ask our legal expert!
Gencs Valters
Claim your FREE copy
Doing Business Guide in the Baltics.
Double citizenship is soon possible in Lithuania
Since the restoration of the independence in 1990 Lithuania has been firmly applying the principle of prohibition of double citizenship. There are, however, exeptions that allow eligible nationals of another State to apply and receive Lithuanian citizenship without loosing the first one, albeit in complex procedures before the Migration department. That situation has long been a nightmare to diasporas of former Lithuanian inhabitants, especially Litvaks and the Jewish diaspora in the United States.
The situation, however, will change dramatically in the favour of double citizenship in the nearest future.
Firstly, there is a strong political will to change the status quo and the Parliament parties succesfully initiated amendments. In June 21 the Parliament decided to vote for these amendments and in June 23 is about to be accepted.
Secondly, the current practise of the domestic courts shows real signs of positive attitude towards applicants claiming their right to double citizenship, and numerous encouraging court decisions have been adopted recenlty.
Although, we need some time until the formalities are accomplished for the new Law to enter into force, we strongly believe that after the changes the new framework will allow to obtain the Lithuanian passport more easily.
To find out more about double citizenship in Lithuania, please contact our lattorneys at law at info@gencs.eu.
T: +370 52 61 1000
F: +370 52 61 1100