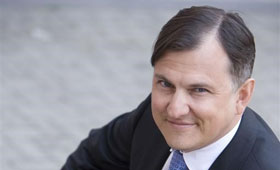 Ask our legal expert!
Gencs Valters
Claim your FREE copy
Doing Business Guide in the Baltics.
Company registration in Estonia
According to the Commercial Code there are five forms of business entities, which are created by entry into the Commercial Register: private limited company, public limited company, general partnership, limited partnership, or commercial association.
The most common form of business in Estonia is limited liability company (OÜ). The minimum requirement for start-up capital is with limited liability Company 2500 and from 01.01.2011 OÜ can be established without contributing the share capital at first if the proposed area of activity does not require capital investments.
Registering a Private limited company starts with choosing and checking the business name from the Commercial Register, deciding area of activity, shareholders and their share capital contributions, place of business and management.
The registration of the company to the Commercial Register can be done in two possible ways:
Electronically; or
With notary
Filing request electronically to the Commercial Register is possible for the holders of Estonian, Portuguese, Finnish and Belgian ID-card or Lithuanian Mobile-ID and if all persons related to establishment are able to sign the application of initial entry and establishment documents digitally and company is established without immediate share capital contribution or with monetary contribution made electronically to the soon to be established company's bank account. In order to enter OÜ in the Commercial Register, the management board must submit a petition to the Commercial Register.
Verification of foundation documents by the notary who will present those to the Commercial Register. This option is used when there are several shareholders, foreign natural person shareholders or in case of legal person as a shareholder.
Registration entry to the Commercial Register will be made within 5 business days after submitting the required documents.
After establishment, it might be necessary to apply for an activity license if the area of activity has special requirements. In addition, if the annual turnover of the company exceeds 16 000 EUR, it has to be registered as a VAT payer with the Tax and Customs Board and also, if the company hires employees, it will have to register them with the Tax and Customs board.
All activities related to the company establishment, bank account opening, VAT registration, employee registration can be made on the basis of power of attorney, which means that the establisher will not have to be present in Estonia.
To find out more about company registration in Estonia, please contact our attorneys at info@gencs.eu.
T: +372 619 1000
F: +372 619 1107