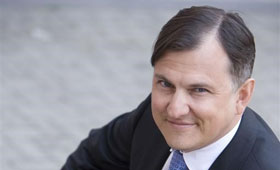 Ask our legal expert!
Gencs Valters
Claim your FREE copy
Doing Business Guide in the Baltics.
Legal representation in Lithuania
The right of representation in Lithuania
The right of Legal representation in court as well as defence and representation in legal proceedings in Lithuania have licensed advocates. These professionals are mandatory members of Lithuanian bar association. Lithuanian barristers may also provide other services related to the legal services, which can be provided by advocates.

Litigation costs in Lithuania
Litigation costs vary considerably depending on the type, size and complexity of the civil proceeding. Advocates fees in Lithuania are calculated on a per hour basis. Lithuanian Ministry of Justice have consented recommendations of the Advocates fees but deviations from those recommendations are allowed in exceptional cases. Advocates who provide a litigation cost estimate to their clients should ensure that the client understands what it is.
Preliminary injunction in Lithuania will be calculated from the claim amount, which may be 1% - 3% depending on the amount of claim. In some cases, preliminary injunction can be not obligatory or can be returned after certain court decision.
The other litigation costs, such as bailiff, expert, translation/interpretation, document legalisation fees, analysis, or other projects ordered by the court, shall be considered by the party willing to litigate, but in general, the loser of the proceeding shall bear the costs of the wining party.
Should you have any questions of Legal representation in Lithuania,
please contact our lattorneys at law at
info@gencs.eu
.
T: +370 52 61 1000
F: +370 52 61 1100