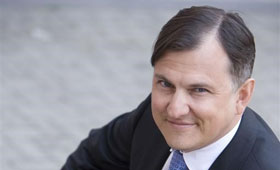 Ask our legal expert!
Gencs Valters
Claim your FREE copy
Doing Business Guide in the Baltics.
Multilaw, association of independent law firms, held this year's Annual Global Meeting in Chicago, USA.
Multilaw is a leading global network of independent law firms, which joins carefully selected independent law firms and benefits of over 8500 lawyers in more than 150 commercial centres around the world.
This year Multilaw's Annual Global Meeting was held in Chicago, USA and it had not only one, but three hosts – Duane Mo­­­­­rris, Holland & Knight and Polsinelli.
The meeting was held in various locations and provided a wide range of speakers – author, chief system architect, researcher, leading advisor and senior vice president of a well-known publicly-traded company. During the meeting hosts had included the presentations of new law firms, and lectures on several topics, such as: The Five Divers of Success for High Performing Lawyers and Law firms, The New Frontier of Cybersecurity and Safely Navigating an Increasingly Complex World.
Attorney at law in Latvia, Valters Gencs, who represented the Baltic States during the Annual Multilaw's Global meeting is a member since 2008 and has successful cooperation with other member firms.
To see our profile on Multilaw, click here.
Gencs Valters Law firm has offices in Latvia, Lithuania and Estonia and the firm has dedicated English speaking attorneys at law.
To contact our English speaking attorneys at law in Latvia, Lithuania or Estonia, please, send an e-mail to info@gencs.eu.
T: +371 67 24 00 90
F: +371 67 24 00 91
/Article prepared by attorney at law in Latvia – Valters Gencs/