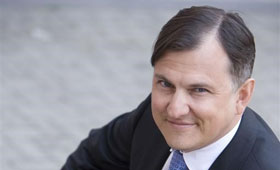 Ask our legal expert!
Gencs Valters
Claim your FREE copy
Doing Business Guide in the Baltics.
Opposition against European Union Trademark registration application: "Soft Walk" vs "SOFTWALK"
At the beginning of the year, on 4th of January 2017, the Opposition Division of the EU Intellectual Property Office issued a decision regarding opposition against European trademark application. The opponent Rosa Ibarra Perez from Spain filed an opposition against Phoenix Footwear Group, Inc from United States of America regarding collision between a previous trademark registration in the European Union and the subsequent application for registering of similar trademark.
Both of the trademarks contain the combination of words "Soft walk", but they are drafted in different way. In those cases, usually scope of application finds Art. 8 (1)(b), which regulates the likelihood of confusion and it says that a likelihood of confusion exists if there is a risk that the public might believe that the goods or services in question, under the assumption that they bear the marks in question, come from the same undertaking or, as the case may be, from economically linked undertakings. Exactly this article was invoked by the opponent, as a tool of protection of its economic interest as well as the earlier EU trademark registration.
The goods on which the opposition is based are footwears and the similarities between the trademarks are visually, orally and conceptually. The differences are only limited to the precise manner in which they appear with the earlier mark separating the verbal elements into two parts, whilst the contested sign presents a single unitary word. The contested mark has no elements that could be considered clearly more distinctive than other elements of the earlier EUTM Registration.
The likelihood of confusion includes the likelihood of association with the earlier EU trademark. In the present case, consumers may legitimately believe that the contested mark is a new version or a brand variation of the earlier trade mark and, consequently, that the contested goods originate from the same undertaking that provides goods identified by the earlier mark.
In respect to the above-mentioned grounds and other evidences, the Opposition Division decided that the opposition is fully upheld. The European Union trademark application on behalf of Phoenix Footwear Group, Inc. is rejected in its entirety.
Contact our English-speaking attorney at law at: info@gencs.eu to get more information concerning EU trademark registration.
T: +371 67 240 090
F: +371 67 240 091