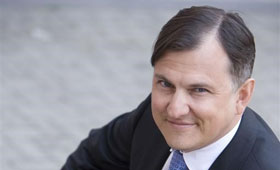 Ask our legal expert!
Gencs Valters
Claim your FREE copy
Doing Business Guide in the Baltics.
Yacht registration in Latvia
The list of the required documents for yacht registration in Latvia:
your personal identification document (if you are the sole owner of the yacht as a natural person) of company's registration certificate (if owner of the yacht is a company)
the documents, which states you property rights on the yacht;
regarding that your usage of yacht by its nature is not commercial, the Latvian Maritime security inspection's conformity act will be required. You can acquire it when the yacht will be in Latvia and we can summon the Maritime security inspection's officials, who will accordingly inspect your yacht and make an act. The issuance of the conformity act also will cost additional fees, but it will depend from the yacht (measurements, engine, manufacturer etc.);
the documents, which conforms the exclusion of the yacht from the home register;
if yacht have a radio station, the permission from other state authority also will be required and it will costs additional fees in amount of 21,34 EUR.
The registration in Maritime register of Latvia will take one month, not including the issuance of the conformity act and permission for radio station. State fee for registration will costs 650,00 EUR.
To find out more about yacht registration in Latvia, please contact our lawyers at info@gencs.eu
T: +371 67240090
F: +371 67240091