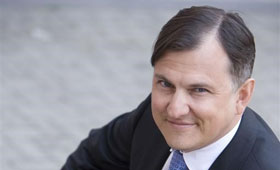 Ask our legal expert!
Gencs Valters
Claim your FREE copy
Doing Business Guide in the Baltics.
Ship registration under Estonian flag
In Estonia there are separate registers for the ships and ships under construction. Regarding the register of the ships, sea-going vessels of at least 12 meters in length which are desired to fly the national flag of Estonia shall be entered in the register of ships. Registration is also required for inland ships of at least 12 meters of length and as an exception the minimum length of 24 meters regarding sailing yachts and launches. If the ownership of sea-going vessel is transferred it is going to be documented that the ship is thereafter entitled to fly Estonian flag.
Notary authenticates the signature of the shipowner on the application of the first registration of the ship.
Documents to be submitted upon first registration of sea-going vessel or inland vessel:
A receipt of the payment of state fee
Document which certifies that the person is the owner of the ship, e.g. contract of sale
Documents which certify the right to fly the Estonian flag
Documentation which contain tehcnical characteristics entered in a ship register (e.g. tonnage certificate for sea-going vessels)
Information submitted for registration of sea-going vessels and inland vessels:
The desired name of the ship
Number/other identification mark of the ship
The type of main engines of the ship, the type of the ship according it's purpose, the main material of the hull
The place and year of the build and the name of the builder
The International Maritime Organization (IMO) number (*not required for inland vessel registration)
The owner, the co-owners and the percentage of each owner's share of the common ownership
Legal basis for acquiring ownership
Proof of the right to fly under Estonian flag
Documentation which certifies that the ship complies with the safety requirements for ships established in the Republic of Estonia
A receipt for payment of state fee
Papers of nationality are issued to the owner of the ship upon registration of the ship.