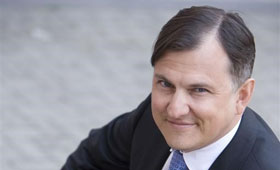 Ask our legal expert!
Gencs Valters
Claim your FREE copy
Doing Business Guide in the Baltics.
Ship registration under Latvian flag
The vessel might be registered under the Latvian flag if the owner of the vessel is the company registered in Latvia, (or the individual with Latvian citizenship or permanent residenceship). Therefore at beginning it is required to register limited liability company in Latvia. To change ownership of the vessel and sign the Bill of sale the vessel might be registered only on the bases of a bare boat charter contract or management contract concluded between the ship-owner and the Latvian bare boat charterer or the management company in Latvia.

For preparing documents required for registration of the company following information is required:
Preferable name of the company (in order to check whether this name is free for registration);
Information on shareholders (copies of passport or registration certificates; address);
Information on the share capital;
Preferable bank;
Information on the Board member of company; ( 1 is minimum required) (copies of passport; address);
Address of the company.

According with practice the registering process will take about 1 month starting from the technical inspection of the vessel (depending from the condition of the vessel).
For commencing of the registration process more detailed information on the vessel would be required:
Copy of the vessel Ownership certificate;
Copy of the vessel certificate of Registry;
Copy of the Ship Safety Certificate;
Copy of continuous Synopsis Record (CSR);
Copy of ISPS code certificate;
Copy of Safety Management Certificate (SMC);
Document of Compliance (DOC);
Copy of Ship Insurance documents;
Copy of the registering certificate of the Seller and Buyer Company;
Planed date of transferring ownership;
Information on a place where the ship will be delivered to a new owner;
Port of the ship.

For registration of the ship will be also required originals of:
Bill of Sale in English, where sworn notary has certified with his stamp and signature the signatures of the parties.
Act of Delivery (deed of conveyance).
Both documents must be signed by the same persons. Following practice at beginning parts send us copies of this documents and Deletion certificate and then within 5 days send originals together with Deletion certificate.
As soon as company will be registered we will register radio station licence.
Should you have any questions, please feel free to contact our English speaking attorney at law at info@gencs.eu